series
Youth Mental Health, Well-being & Healing (part 2 of 3)
On October 27, GTY launched a 3-part web seminar series exploring the mental health and well-being of young people amid the pandemic and an ever-growing set of stressors. We heard what young people say they need and discussed how systems that were already inequitable pre-pandemic require urgent attention. We also brought policy advocates, mental health professionals, educators, researchers, practitioners, and funders into the conversation.
DATE
December 10, 2021
TIME
2-3:15p ET / 11a-12:15p PT
LOCATION
Virtual
---
PART 2. Examining Out-of-School Influences
We will focus on the influence of family, sports and after-school programs. Experts will strategize how to support the mental health of young people in spaces outside of school include youth development programs, organized sports, and in the home. first webinar in our 2-part series will amplify the voices of youth activists and advocacy organizations as we call for school leaders, funders and other stakeholders to center the needs of the most marginalized students in this overwhelming moment.
---
Webinar Recording
Resources
Dr. Dawn Anderson-Butcher's Slides
Speakers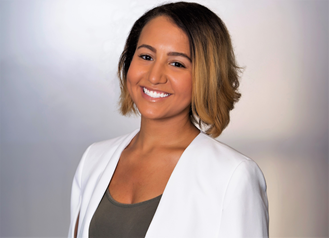 Riana Anderson, PhD, LCP
Assistant Professor, School of Public Health, University of Michigan
Riana Elyse Anderson, PhD, LCP is a licensed clinical psychologist and an Assistant Professor in the Health Behavior and Health Education Department in the University of Michigan's School of Public Health. Her scholarship addresses culturally specific parenting practices to reduce race-related stress in families. Dr. Anderson strives to improve psychological outcomes for Black youth through culturally and contextually affirming parenting programs focused on racism and discrimination, effective coping and healing strategies, and community building, participation, and collaboration. One of her primary goals is to create interventions and youth centers which support the mental and physical health of Black youth in urban communities.
---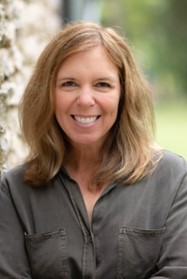 Dawn Anderson-Butcher
Professor, College of Social Work, The Ohio State University
Dawn Anderson-Butcher is a Licensed Independent Social Worker (LISW-S) in the state of Ohio. She also holds a courtesy appointment in Physical Activity and Educational Services in Ohio State's College of Education and Human Ecology. Her primary research interests focus on positive youth development in various social settings, such as schools, afterschool programs, and youth sport. At OSU, Dr. Anderson-Butcher serves as the Director of the Community and Youth Development Institute and the Director of Teaching/Research for the LiFEsports Initiative.
---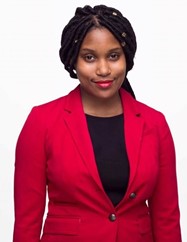 DaeJanae Day
Youth Advocate & Co-Chair, Youth Action Board, Prince George's County Maryland
DaeJanae Day is a graduate of the University of Maryland Eastern Shore (Class of 2018), and the co-chair of the Prince George's County Youth Action Board. The reason why she likes advocacy work is because she has personally experienced homelessness during her college career, and she has seen the struggle of her peers to survive and thrive despite obstacles. Her aspiration is to be a politician in any position (Councilmember, Delegate, Governor, etc.) so she can make change on a bigger scale, end homelessness nationwide, and also let the youth know that their voices matter!
---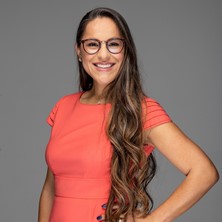 Jahaziel "Jazi" Hiriart
Network Director of Oklahoma Partnership for Expanded Learning, The Opportunity Project
Jahaziel "Jazi" Hiriart is responsible for expanding the impact of social and emotional learning as a citywide initiative in Tulsa, OK through coordinating SEL efforts, connecting related initiatives, and leading the design process with key partners, school and OST staff and researchers. Jazi was born and raised in Mexico. Passionate about community transformation and human capital development, she is on the board of Tulsa Global Alliance, Tulsa Honor Academy, and TYPros Community Foundation. Jazi has experience working with young professionals and early childhood organizations. She is currently pursuing a doctorate degree in educational leadership at Oral Roberts University.
---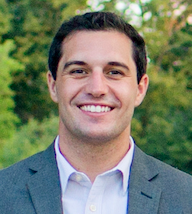 Kevin Connors
Senior Director, Susan Crown Exchange
Kevin Connors is the Senior Director at Susan Crown Exchange, where he oversees grantmaking, leads new initiatives, and co-develops organizational strategy. Previously, Kevin was the Founding Director of Personalized Learning at Chicago Public Schools, partnering with 120 schools to lead the nation's largest implementation of the Personalized Learning school model. Kevin has written for Education Week, is a Teach for America alum, and presents regularly at local and national conferences, including ASU+GSV, Aspen Institute Project Play Summit, and the Technology & Adolescent Mental Health Colloquium. Kevin holds a B.S. in Business from Indiana University and a Master's from Harvard University.
---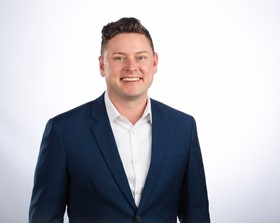 Brett Hayes
Director of Hope Transformation, Oklahoma Department of Human Services
Brett Hayes has worked at the Oklahoma Department of Human Services for 12 years and currently serves as the Director of Hope Transformation where he leads the organization's statewide efforts to infuse the Science of Hope to improve outcomes for children and families. Brett strongly believes in the Science of Hope and has seen firsthand how applying this practice can improve the lives of all Oklahomans. He serves as a co-chair on the Children's State Advisory Workgroup and is a member of the Trauma Inform Care Task Force. Brett earned a Bachelor of Science from the University of Central Oklahoma and a Master of Social Work from the University of Oklahoma. Brett resides in Oklahoma City and is an adoptive parent of three children and a proud member of the Choctaw Nation of Oklahoma.
---
Moderator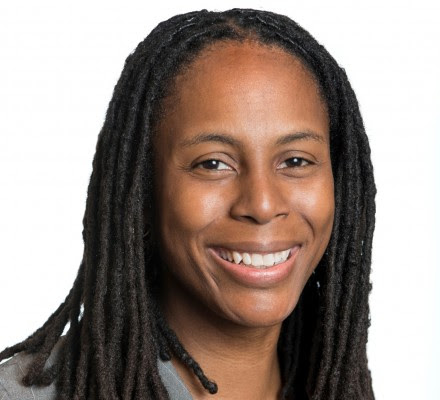 Dr. Nia West-Bey
Director of Youth Policy, CLASP
Nia West-Bey leads CLASP's youth policy team, seeking to advance a vision for policy and systems change co-created with youth and young adults, ages 16-25, that centers safety, healing and well-being, and economic and racial justice. The team advances policy, community strategies, and investments that support economic mobility, community safety, equal access to quality health and mental health resources, and that dismantle structural barriers preventing youth of color and youth with low incomes from opportunities to transform their lives.
---
Related Discussion
GTY launched a 3-part series in 2021 to discuss the impacts of the pandemic, racial reckoning and economic stressors on the mental health and well-being of young people. Several themes emerged from our first two sessions:
the need to amplify youth voice in discussions about what young people need for their mental health, wellbeing and healing
the importance of positive adult-youth relationships & environmental safety to youth mental health;
the imperative of achieving policy and narrative shifts that de-stigmatize depression, anxiety and other mental health challenges and increase availability of culturally relevant resources in and out of school and virtually;
the importance of finding systemic solutions that will endure past the time of crisis.
Materials and Recordings from PART 1. What Young People Say They Need Now
Register for Part 3. Youth Mental Health in a Digital World