Grantmakers for Thriving Youth: supporting the development of skills & capacities for learning, work, citizenship & life
WHO WE ARE
Grantmakers for Thriving Youth (GTY) is a funders' forum advancing a comprehensive approach to learning and development that will enable all young people to acquire the skills and capacities needed for success in learning, work, citizenship and life.
WHAT WE DO
GTY promotes awareness, facilitates connections, catalyzes collaborations, and disseminates knowledge about policies, practices and research among funders in education, child and youth development, family well-being, health and other allied fields.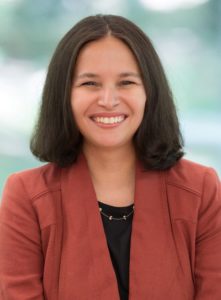 The Tauck Family Foundation investments seek to equip the children of Bridgeport, Connecticut with the necessary social and emotional skills to thrive academically and in life.
We provide multi-year general operating support and targeted capacity building to:
a partnership between Yale University and the Bridgeport Public Schools to implement RULER throughout the district;
two charter schools (Achievement First Bridgeport Academy and New Beginnings Family Academy); and
an out-of-school time program (Horizons at Green Farms Academy).
We also engage in collaborative partnerships, and knowledge building and sharing with national experts such as Child Trends and the Harvard Graduate School of Education; and host convenings to address social and emotional learning-related topics of interest to the Bridgeport community, including trauma and toxic stress, family engagement, and equity.
Learn more about the Tauck Family Foundation here.
JOIN OUR MAILING LIST
Grantmakers are eligible to subscribe to our bi-monthly newsletter and periodic event announcements.
GTY's bi-monthly newsletter, Resources for Funders, offers the latest on the reports we are reading, the projects we are following, the writing that pushes our thinking, and the events we are attending.