Grantmakers for Thriving Youth: supporting the development of skills & capacities for learning, work, citizenship & life
WHO WE ARE
Grantmakers for Thriving Youth (GTY) is a funders' forum advancing a comprehensive approach to learning and development that will enable all young people to acquire the skills and capacities needed for success in learning, work, citizenship and life.
WHAT WE DO
GTY promotes awareness, facilitates connections, catalyzes collaborations, and disseminates knowledge about policies, practices and research among funders in education, child and youth development, family well-being, health and other allied fields.
FUNDER SPOTLIGHT
Rebecca Goldberg, Program Officer  at S.D. Bechtel, Jr. Foundation: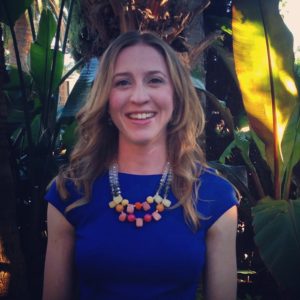 As a spend-down foundation, the S.D. Bechtel, Jr. Foundation narrowed its grantmaking focus to go deeper and work towards greater impact.  One key area of focus is on character development and social-emotional learning for young people.  Adults – both in and out of the classroom – play a pivotal role in building character in youth.  Partnering with mostly national youth-serving organizations, the Foundation's strategy focuses on using data to inform and improve adult practice.  The Foundation fosters peer learning across these organizations through Communities of Practice that are focused on program quality and evaluation and research.  The Foundation also convenes the CEOs for strategy discussions with one another and the grantees' policy staff with field advocates to collaborate on shared messaging and policy goals.
Learn more about the Foundation's Character work here.
JOIN OUR MAILING LIST
Grantmakers are eligible to subscribe to our bi-monthly newsletter and periodic event announcements.
GTY's bi-monthly newsletter, Resources for Funders, offers the latest on the reports we are reading, the projects we are following, the writing that pushes our thinking, and the events we are attending.