webinar
Reproductive Health Care is Foundational to Thriving: A Discussion with Youth Leaders and Reproductive Health Advocates
On June 24, 2022, the U.S. Supreme Court issued its ruling in Dobbs v. Jackson Women's Health Organization, overturning Roe v. Wade and revoking the constitutional right to abortion. Although reproductive health access for many low-income, rural, and systems-involved girls has long been difficult, the Dobbs decision paved the way for states to outlaw abortion entirely, which is likely just the beginning of attempts to further restrict access to more comprehensive reproductive health services.
DATE
June 28, 2023
TIME
2-3:30p ET / 11a-12:30p PT
LOCATION
Virtual
---
Trigger Warning: This event will include discussion of sexual assault. This content may be triggering for some attendees.
The impact of this decision is being felt by young people across the country and has implications for a wide range of services provided in multiple settings, including K12 and post-secondary education, healthcare, housing, foster care, and juvenile justice. This session will feature young people who are on the front lines of advocacy on this issue and who will share why access to reproductive health care is foundational to thriving and how this decision is impacting girls, young women, and gender expansive young people, particularly those of color. We will also hear from a national leader on social and gender justice, on how young people and advocates are responding to an increasingly hostile environment that restricts access to care, and what philanthropy can do about it.
This program is free and open to grantmakers and others in the thriving youth community. GTY's webinars and funder learning opportunities are made possible through the time and expertise of presenters from the field. In the spirit of transparency, GTY will make available the list of webinar participants to presenters upon request, unless the registrant requests to remain anonymous (please indicate your preference via the registration form).
---
Webinar Recording
Highlights from Youth Leaders
Since the Dobbs decision in 2023, young people are concerned about the regression in society, particularly regarding the rights of queer and trans individuals.
Fear was a common theme expressed by youth leaders, regardless of geographic location, with specific concern about further regressive measures. They expressed a desire for basic needs to be met without having to fight so hard.
They emphasized the importance of community support, word-of-mouth recommendations for accessing resources, and funding community-based organizations that provide education, medical care, testing, and other services related to reproductive health equity. There is a need for peer support among youth to create safe spaces where young people feel listened to and can advocate for themselves effectively.
Accurate and trustworthy information is essential in order to close information gaps and communication efforts designed to counter existing stigmatizing narratives are also crucial.
What can funders do?
Funders are urged to:
Support programs that focus specifically on youth reproductive health issues.
Partner directly with young people to find the right approach for each state.
Consider comprehensive approaches that go beyond medical procedures including health education, mental health support, transportation costs, lost wages, etc.
Support a shared narrative that shifts societal norms around sexuality and gender to improve healthcare outcomes.
Learn more about reproductive health and justice:
Additional Resources
Speakers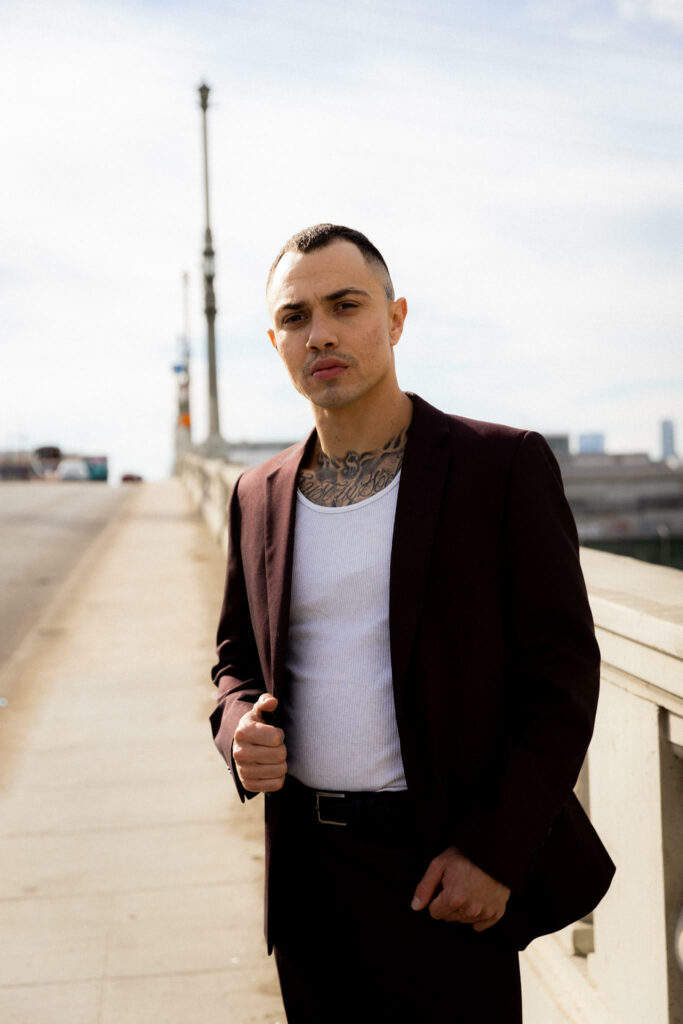 Daniel Bisuano
Education Youth Justice Coordinator, Loyola Law School, Los Angeles
Daniel Bisuano is an actor, writer, poet, and advocate. He continues to pursue his dream and goals to pursue his creative goals well also empowering his community through his advocacy work. Daniel has been an advocate for ten plus years and has worked with and been a part of organizations like Homeboys Industries, Anti-Recidivism Coalition, California Justice leaders, Youth Commission And Inside out writers. Daniel continues to strive to not only better himself but also his community around him. Having spent seven years in the justice system as a youth he has a strong passion for the empowerment and advocacy of the formerly incarcerated community. Living as a former foster youth Daniel believes that many different communities intertwine and has a strong passion for creating awareness and change amongst each one. Currently Daniel is on the board and committees of different community advocacy organizations like Reproductive Health and Equity Project for Foster youth, ACLU serving on the Arts Justice Council served as a Youth Commissioner for District 3. As well as his different engagements with advocacy Daniel is a part time student at Los Angeles Trade Technical Community College majoring in English. Daniel continues to explore different ways to help the community through his work as well as different ways to share the stories of people impacted by the various barriers associated with being involved within the system.
Contact: bisuanoa@gmail.com
---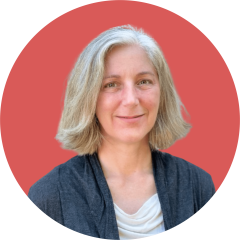 Rebecca Gudeman
Senior Director of Health, National Center for Youth Law (NCYL)
Rebecca Gudeman, attorney, is Senior Director of Health at the National Center for Youth Law (NCYL). NCYL's mission is to center youth voices through impact litigation, policy advocacy, collaboration and technical assistance that fundamentally transforms our nation's approach to education, health, immigration, foster care, and youth justice. Rebecca specializes in issues of health equity and access, including consent, confidentiality and information sharing law. She founded the Reproductive Health Equity Project for Foster Youth, a collaborative of public and private agencies partnering with youth to promote their healthy sexual development. RHEP uplifts youth voices, supports policy change, creates connections between systems, and pilots innovative programs designed in collaboration with youth. Rebecca earned her B.A. from Harvard University, and her J.D. from the UCLA School of Law. She also holds a M.P.A. from Harvard. In 1997, she was named the American Bar Association's Young Lawyer Child Advocate of the Year, and in 2015, she was honored for her advocacy by the Society for Adolescent Health and Medicine (SAHM).
Contact: rgudeman@youthlaw.org
---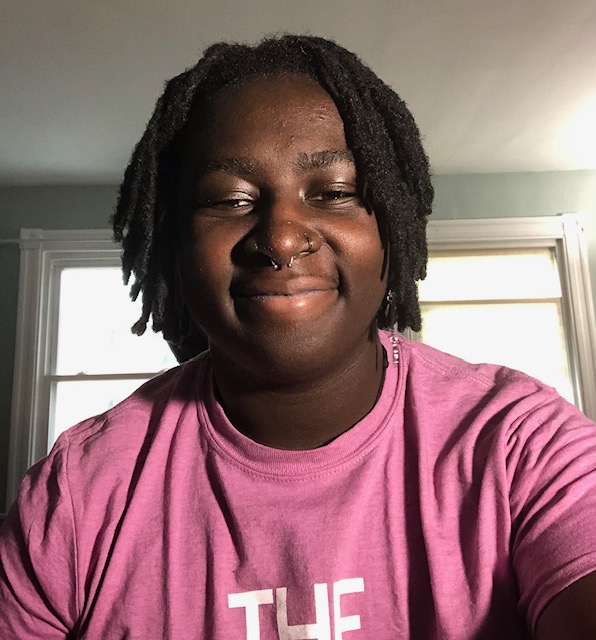 Addison Moore
In Solidarity Fellow, Justice and Joy National Collaborative
Addison (they/them), after moving from rural Georgia learned to hone in on their passions for activism, mutual aid, and leadership by getting involved with various organizations that worked with marginalized identities including SMYAL, Not My Generation, and Justice and Joy National Collaborative. Currently, Addison owns and operates Dolly Queens Moving LLC, a moving company that aims to serve queer and trans folks in order to create accessible and affordable services while creating job opportunities for the community as well. Addison was one of eight In Solidarity Fellows who worked in collaboration with Justice and Joy National Collaborative and led the organization and facilitation of a series of conversations to hear from girls, young women and gender-expansive young people of color about the impact of the Dobbs V. Jackson Supreme Court decision on their lives. Conversations were held across 14 states and the District of Columbia with 115 girls, young women, and gender-expansive young people of color ages 14-24. In Our Words: The Impact of the Overturning of Roe v. Wade on Girls, Young Women and Gender Expansive Young People of Color was released in early 2023.
Contact: addisonmoore3812@gmail.com
---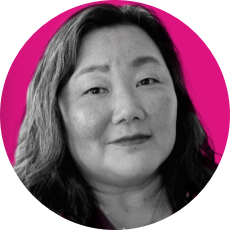 Jeannette Pai-Espinosa
President, Justice and Joy National Collaborative
Jeannette has led Justice and Joy National Collaborative through the reinvention of this 140-year-old national advocacy organization since 2007. Her commitment to advocating for issues of importance to cis and trans girls, young women, and gender-expansive young people began as a young activist in the mid 70's. This is where her firm belief in the "nothing about us without us" practice and a dedication to following the leadership of those most impacted by all forms of oppression and the intersections of them were born.
Her prior experience includes being a partner in a social change consulting agency; working in human and civil rights at the city, county, and state levels; serving as a senior policy advisor on Oregon Governor Barbara Roberts's team; founding a nonprofit education program for middle and high school students; and holding leadership roles in student services in public and private four-year universities. Jeannette holds a master's degree of education in student development theory, counseling, and administration. She and her husband are the parents of four "grown" children ages 37–42.
Contact: jeannette@justiceandjoynatl.org
---
Presented by