research power hour
Examining Race Related School Experiences
GTY's Research Power Hour features early career scholars engaged in interesting and important work around thriving youth. This month scholars discuss issues around race and school experience.
DATE
September 22, 2021
TIME
1-2p ET / 10-11a PT
LOCATION
Virtual
---
Join us in September to discuss:
The Emotion Teachers Feel: Implications for Students' Discipline and Racial Inequities by Dr. Kamilah Legette, University of Denver
Black Youths' Race-Related School Experiences and the Utility of Centering Student Voice for Disrupting Structural Inequities by Dr. Charity Brown Griffin, Winston-Salem State University
---
Webinar Recording
Featured Speakers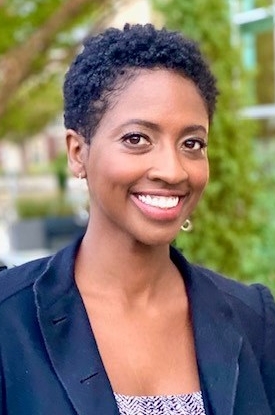 Dr. Kamilah Legette
Assistant Professor, University of Denver, Psychology Department
Dr. Legette's interdisciplinary research investigates individual and institutional racial biases in teachers and schools and their impact on Black youth academic performance and social-emotional and identity development, as well as the implications of these biases on teachers' curricular placement and discipline decisions. Dr. Legette's research aims to inform effective interventions, school policy changes, and teacher preparation programs to optimize healthy development in racially minoritized youth. Dr. Legette is a 2019-2021 AERA-SRCD Middle Childhood Fellow.
Full bio and presentation details here.
---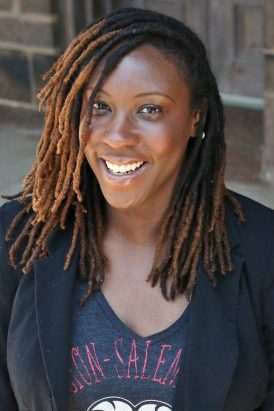 Dr. Charity Brown Griffin
Assistant Professor, Winston-Salem State University, Psychological Sciences Department
Presentation Topic
Judicial Confinement and Release Decisions: Protecting Youth and Communities During the Pandemic and Beyond
Dr. Griffin has served children and families through her practice as a Nationally Certified School Psychologist and Licensed Psychologist. Her research program seeks to elucidate how Black youths' experiences with race-related processes in schools and communities influence educational and psychological outcomes. Her research on topics including racial identity, racial socialization, and school racial climate has been published in media outlets such as Successful Black Parenting Magazine and PBS Kids and peer-reviewed journals such as Psychology in the Schools, Journal of Black Psychology, Journal of Child and Family Studies, Journal of Applied School Psychology, and others. Dr. Griffin has received numerous awards for her work and is currently funded by the National Science Foundation.
Full bio and presentation details here.
---